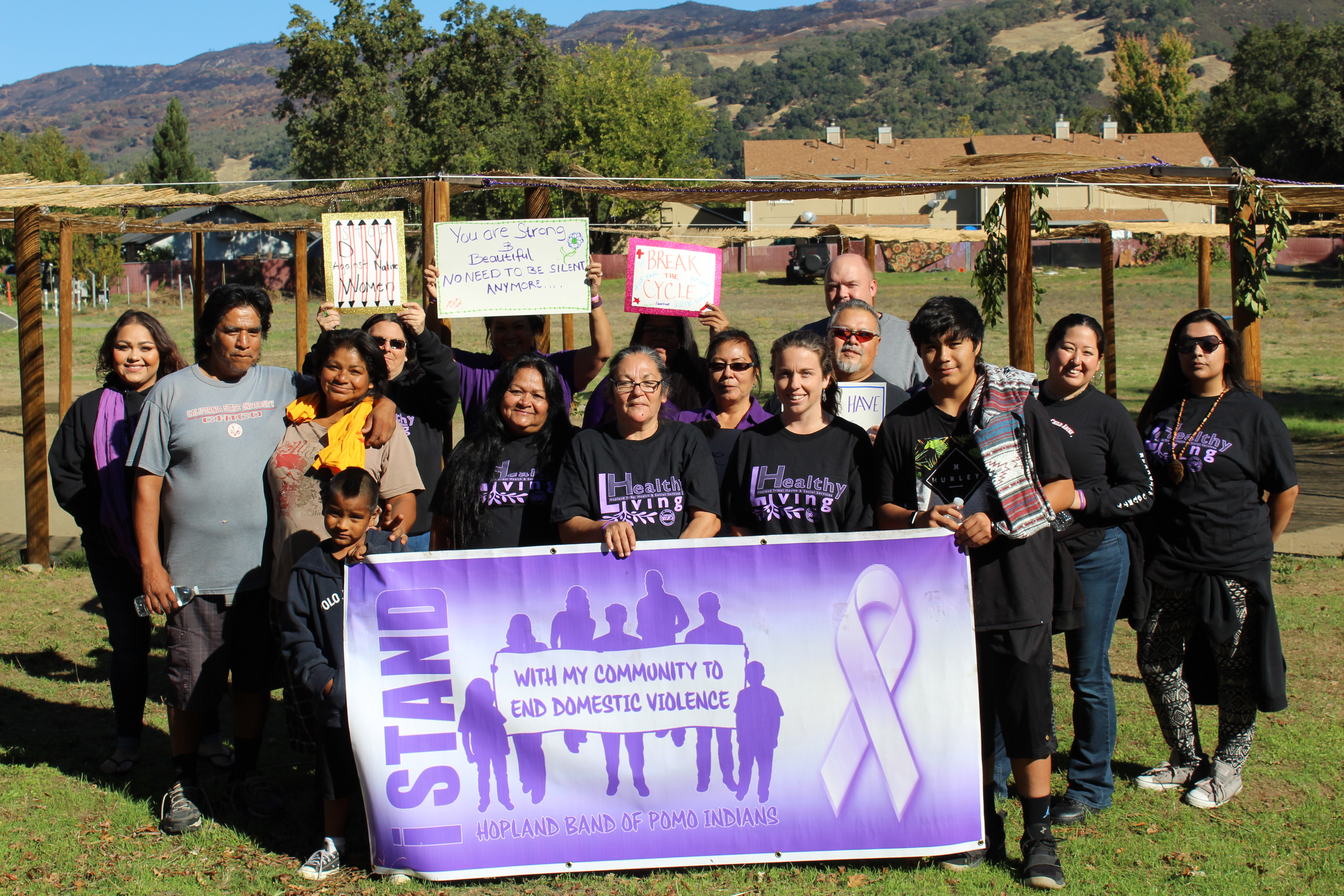 Social Services
TRIBAL ICWA, Substance abuse AND CRISIS SERVICES
ICWA helps families stay together, ensuring the safety and well being for all Tribal children.
The Tribe's Right and Role of ICWA Worker: Be Present at the hearing, address the court, request and receive notice of hearings, request to examine court documents related to the proceeding, present information to the court that is relevant to the proceeding, submit written reports and recommendations to the court, performs other duties and responsibilities as requested or approved by the court. Work in conjunction with Social Services and outside organizations to meet the needs of Tribal families. 
We are always in need of Tribal Foster homes, so recruitment is an ongoing effort to find Tribal Foster Families: to date the Hopland ICW department has (12) children of (33) who are in relative/Tribal placements. If you have space in your home and heart for a Tribal/ICWA child please contact us at any time to discuss becoming a Tribal Foster Home, or tell a friend/ relative to contact us if you know someone who would like to be a Tribal Foster Home.
If you have any questions about how ICWA might be able to help you, your child or family please feel free to call our department any time. Our specialty is children and families, we're here to help!
For further information contact Josephine "Josie" Loomis ICWA/Social Worker 

(707) 472-2100 X 1114
(707) 972-5724 Cell
(707) 462-2729 Fax
Paul Murguia III, Certified Substance Abuse Counselor offers one on one counseling, referrals, assistance entering rehab, and court advocacy. Paul facilitates the Adult Red Road to Wellbriety, Monday afternoons at 4:00 PM. 
The Tribal Crisis Services Advocate serves

 Tribal Members facing a crisis and provides:
·         education and outreach
·         peer counseling
·         resource referral
·         help obtaining financial, material, or other immediate need assistance related to a crisis
·         court advocacy
·         assistance completing court forms (such as a request for a restraining order)
·         transportation to appointments directly related to the crisis
·         other, as requested and available.
A crisis situation may include:
·         Domestic violence
·         Dating violence (including teen dating)
·         Sexual assault
·         Stalking
·         Other issues that prevent peaceful living.
Women's Healing Circle (3rd Thursday of Each Month at 6:00PM, arrive early for a light meal). 
 

For more information contact Leah at (707) 472-2100 x1102 (day) or (707) 472-2113 (after hours).